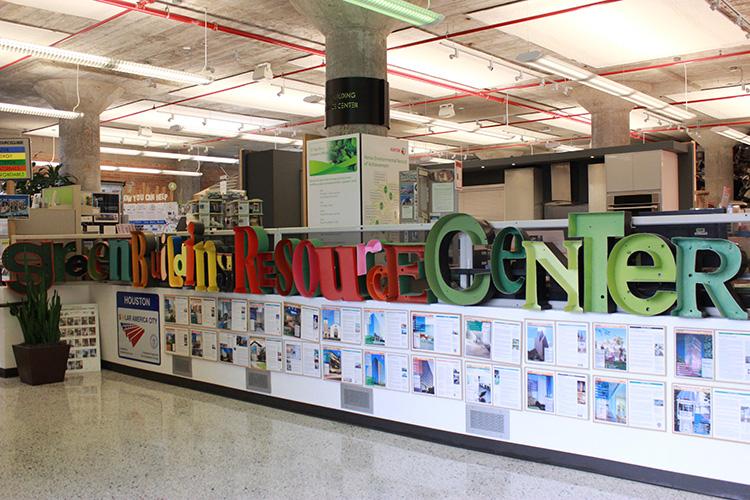 The salvaged sign letters were graciously donated to the Green Building Resource Center by Kiki Neumann, a local artist who specializes in retrofitting discards into artwork.
Kiki Neumann collects license plates as well as sign letters, and likes to make wonderful art pieces out of them, among a host of other retrofit artistic endeavors. 
Talented Margot Gourdin was an intern with the GBRC at the time, pursuing her architecture degree at PVAMU.  Tasked with painting the sign letters to make them more understandable, she chose the color scheme and painted each one. 
Finally, Chris Conner came up with a great idea for mounting them and had access to some salvaged mesh IT panels.  With his contractor experience, he also suggested we use electrical zip ties to attach the panels to the wall railing and also to attach the sign letters to the panels. 
It resulted in a spectacularly achievable DIY installation that has proven to be durable and serves as a wonderful wayfinding signage solution to the public entry to the space.